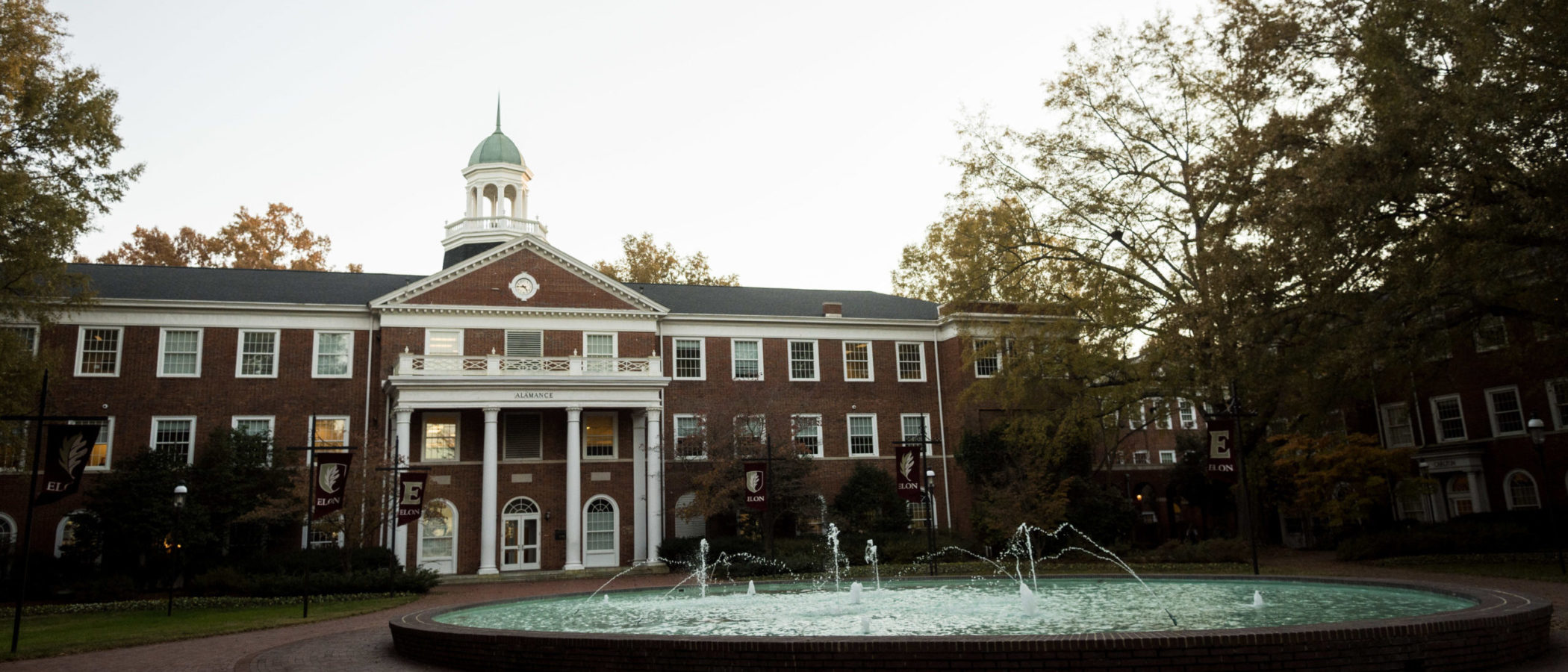 Our Plan
As we plan to return to campus in the fall, we are committed to the safety and well-being of all our guests, while making sure we are offering inspired food experiences and added convenience in our restaurants. Below we outline the safety measures and changes to our menus and locations that will be put in place for this Fall.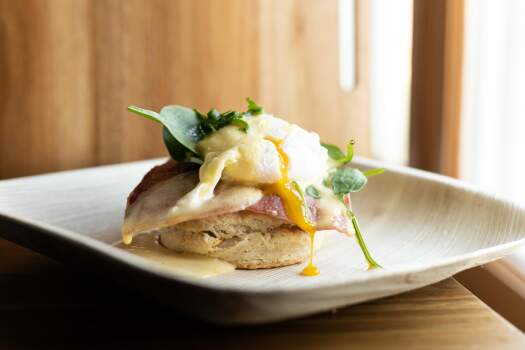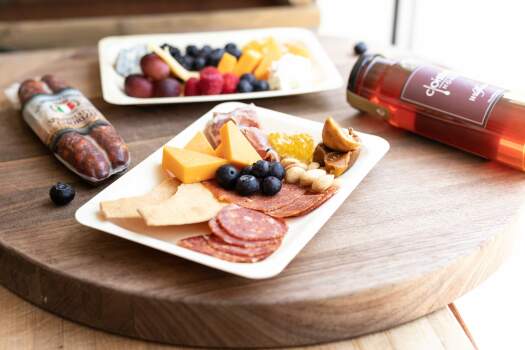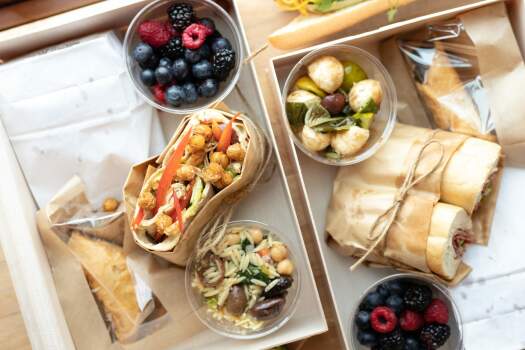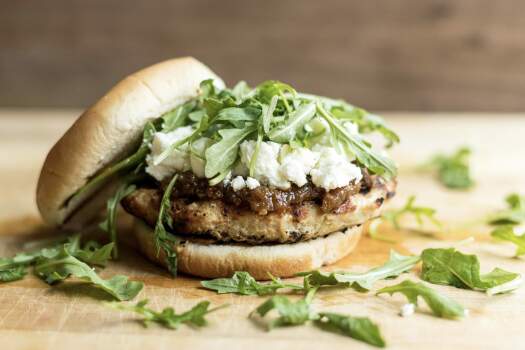 Safety in our Dining Locations
Your safety, and the safety of our dining teams, is paramount. We have implemented additional safety processes and protocols to help ensure the safety of all our operations.
Cleaning & Sanitation
Cleaning: Each location maintains a variety of tools and processes designed to ensure the highest levels of cleanliness are maintained at all times. Each associate has a Day-At-A-Glance Tool to use as a guide for specific cleaning requirements for every station and space.
High Touch Cleaning: Extra and frequent cleaning of all surfaces and items that are at higher risk of contamination (door handles, light switches, condiment stations, etc.).
Dining Rooms: Tables and chairs will be cleaned and sanitized immediately after guests leave a table, before new guests sit down.
Fogging: Each dining location will undergo a food-safe sanitizing fog at the end of each day.
Hand Hygiene
Guests: Increased availability of hand wash stations, hand sanitizer, 'no-touch' service options and targeted signage and communication to promote hand hygiene.
Employees: Substantial and ongoing hand hygiene training, an increased schedule of mandatory hand washing (every 20 minutes) and appropriate use of PPE (gloves).
Physical Distancing
Minimizing Contact: Practice of social distancing, including modifying the frequency and type of face-to-face employee encounters, discouraging hand-shaking, staggering breaks, and posting additional infection control guidelines.
Signage and Dining Flow: Special signage has been posted in each dining location to help promote physical distancing. You will see special floor decals to keep distance in lines, as well as directional signage to keep one way traffic moving in all of our locations.
Seating: Seating capacity has been lowered to state-recommended levels in all of our facilities, and our dining rooms have been re-positioned to promote distancing between guests. Additional outdoor seating will also be added to each dining location, with tented spaces being placed at Clohan Hall, Lakeside Dining Hall, and McEwen Dining Hall. Social distancing measures will also be applied to these outdoor seating areas.
Online Ordering: Exclusive online ordering will be used in retail locations where social distancing is difficult. Winter Garden, for example, will be moved exclusively to online ordering so that our guests can safely order and pick up food while maintaining distance.
Physical Barriers: Our registers in retail locations are being fitted with acrylic barriers.
Chemicals, Equipment, & PPE
Chemicals: Specified chemicals are designed specifically for food service environments. Diversey Quat- Sanitizer has the highest possible rating for efficacy. Every location also maintains an inventory of Oxivir TB wipes, a CDC-approved disinfectant for the pathogen treatment of spaces that have been exposed to the COVID-19 virus.
Equipment: All equipment utilized in cleaning and sanitation, including dishwashers, glass cleaners, chemical dispensers, etc. are checked multiple times per day for correct temperatures, concentrations and functionality.
Personal Protective Equipment (PPE): Your dining team ensures that all locations are properly equipped with the necessary PPE to ensure guest and employee safety – including gloves, masks, eye protection, thermometers, aprons/gowns, etc.
Product Safety
Vendors & Suppliers: All vendors and suppliers must pass stringent safety and sanitation requirements to gain and maintain approval. Additional controls will be placed on vendor deliveries to ensure the safe transfer of all products.
Food Safety: Standards for food receipt, storage, handling and preparation are very detailed and specific. Each step of the process is monitored and documented so that quality, temperature control and contamination risks are managed at all times.
Check-In Procedures
Testing: Our dining team will all be undergoing the same COVID-19 testing procedure as the rest of Elon University before coming back to work this Fall.
Daily Check-In: All members of our dining team will undergo a daily check-in questionnaire and temperature check administered by another member of our team before entering their workspace.
Vendors and Suppliers: Vendors and suppliers will also be checked in by a member of our team, and will receive a questionnaire and temperature check before entering any dining locations.
Masks: All team members, suppliers, and vendors will be required to put on a mask before they enter buildings to check in. Masks will be worn by our teams at all times.
New Service Style and Features
Dining will be different this Fall, and our teams have been hard at work implementing new features to make sure our guests still enjoy great food and service, while also considering your busy schedules. Here are some of the changes you'll see in our dining locations this Fall that will make dining easy, convenient, and safe.
Service Style
Served Stations: All stations in our on-campus restaurants will now be served by one of our associates, including salad bars and drink stations. We will still be able to offer robust customization at all of these stations, but they will be for our guests' safety.
Compostable Containers: All meals will be served in compostable containers, with compostable silverware. By eliminating reusable dining ware in the short term, we can better keep our guests safe, while still offering responsible service ware. These containers will also add convenience for guests that would like to dine on the go.
Online Ordering
Online Ordering: New online ordering will be available through a new phone app in retail restaurants across campus where physical distancing is impossible. These locations include Qdoba, Einstein Bros. Bagels, Boar's Head Deli, Biscuitville, Freshii, Flat-Out, and Acorn Coffee Shop.
Added Convenience: In addition to offering new ways to stay physically distanced, this app will offer guests the ability to quickly order food and pick up on their way to class, eliminating the need to wait in line.
Continuous Service and Extended Hours
Continuous Service: We are excited to extend continuous service to all of our dining halls on campus, meaning when our dining halls open for the day, either for breakfast or lunch, we will not close between meals. That way, guests have more flexibility in your day to grab a mid-morning breakfast or a late lunch.
Extended Hours: We'll also feature more late night hours in our dining halls, with more locations open past 8pm than last year. Clohan Hall will feature service until 10:00 PM every day except Friday and Saturday, and Lakeside Dining Hall will be open until 9:00 PM Monday-Wednesday, and until 3:00 AM Thursday-Saturday.
New Menus and Increased Grab-and-Go Options
Added Convenience: You have a busy schedule, so our chefs are introducing more on-the-go options in our dining halls and retail restaurants. Enjoy in-house made charcuterie boards, fruit trays, overnight oats, granola bowls, and more between classes. We're also adding a new marketplace, Market Under the Oaks, to McEwen Dining Hall, which will offer great dorm room staples, snacks, and drinks to the Historic Neighborhood.
Menus Designed for Convenience: Our chefs are re-thinking stations in our dining halls, building complete menus at each station so that our guests can get in less lines and enjoy meals faster.
Good Uncle
Food Delivery on Campus: Good Uncle is Elon's premier meal delivery app that provides nutritious, high quality meals that are delivered to convenient spots on campus.
High Quality Meals Created by World-Class Chefs: Good Uncle's menus were designed specifically for delivery by a Michelin-star chef, and unlike competitors, they do not charge a delivery fee.
Market Meals: Good Uncle will also offer prepared meals in our markets on campus, so you can pick up a chef-made meal and enjoy it in the comfort of your home at your convenience.
Learn More: https://www.gooduncle.com/
Dining Events
Safe Events on Campus: Popular events, like Farm Table Dinners and Food Trucks, will still happen on campus! We will scale our events to offer the physical distancing a safety measures of all our dining facilities, while still offering memorable experiences across campus.
We are here to answer any of your questions: Contact Us
Visit this link for the official source of information on COVID-19 for the Elon University community.