Elon Dining in the Community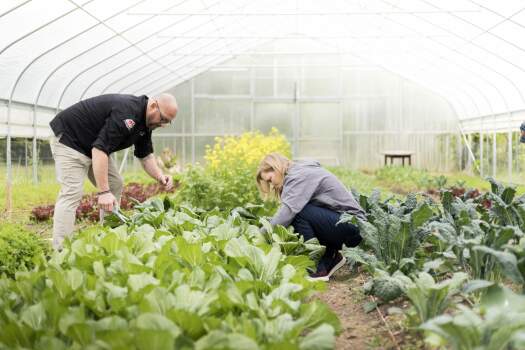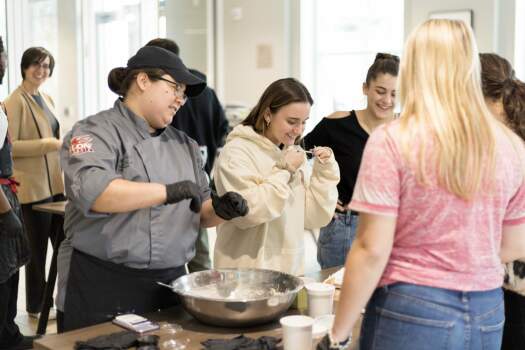 Donations
Thanksgiving Donations
We have worked with Allied Churches of Alamance County and First Baptist Church each Thanksgiving for the past couple of years to help provide Thanksgiving meals to those who are food insecure in Alamance County.
Dine with Purpose
A week out of each month during the school year we donate 10% of proceeds from one of our retail dining locations to a different local or national charity.
Meal Swipe Donations
We invite students with Block Meal Plans to donate their remaining meals at the end of the year! Those meals are used to help donate non-perishable food items to local food shelters.
Educating our Community
We're always excited to help to educate our community about food, whether it be through our teaching kitchens, talking with Elon students about nutrition and food safety, or inviting our community to try foods from cultures around the world!
Working with Campus Kitchen
We love to work with Campus Kitchen to help combat food insecurity in Alamance County, both through there efforts with The Campus Kitchen and the 5-1 Food Drive.