Elon Dining in the community
committed to our community
We are committed to providing an outstanding experience to the students of Elon University, but helping to better our community is also incredibly important to us. Here are few examples of how Elon Dining is active both on campus and in the community!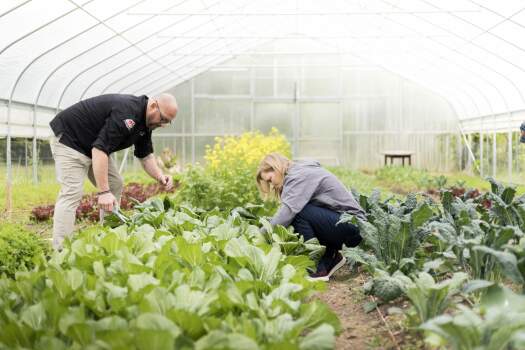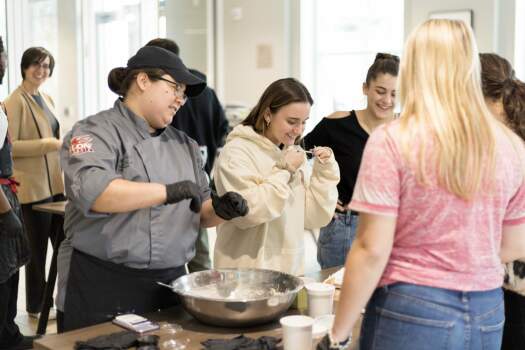 campus engagement
Whether it is getting involved in academic courses or teaching our guests more about the food they enjoy every day, we love being part of this campus. Learn a little more about some of the ways we enrich campus life!
EDUCATING OUR COMMUNITY
We're always excited to help to educate our community about food, whether it be through our teaching kitchens, talking with Elon students about nutrition and food safety, or inviting our community to try foods from cultures around the world! Recent collaborations including our ongoing work with Falafel Nation, a class examining Israeli cuisine and culture, and this engaging collards collaboration with Environmental Studies students!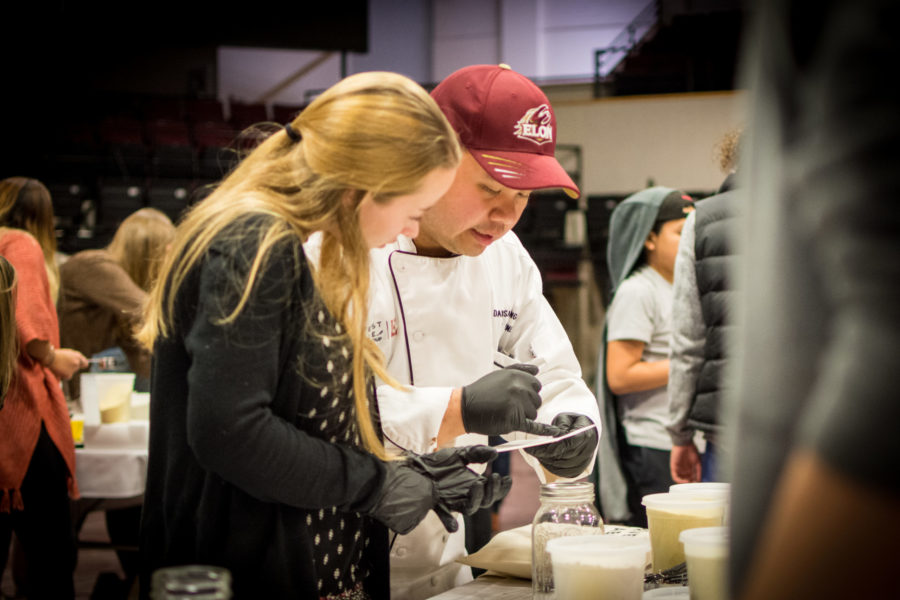 COLLABORATING WITH THE "IT TAKES A VILLAGE" PROJECT
Each year we collaborate with the "It Takes a Village" Project at Elon on a experiential learning event centered on food systems, meal preparation, and culinary creativity. Students from Alamance-Burlington School System, along with Elon University tutors, take part in several food-centered activities, like teaching kitchens and local food workshops.
WORKING WITH CAMPUS KITCHEN
We're proud to work with Campus Kitchen to help combat food insecurity in Alamance County, both through their efforts with The Campus Kitchen and the 5-1 Food Drive.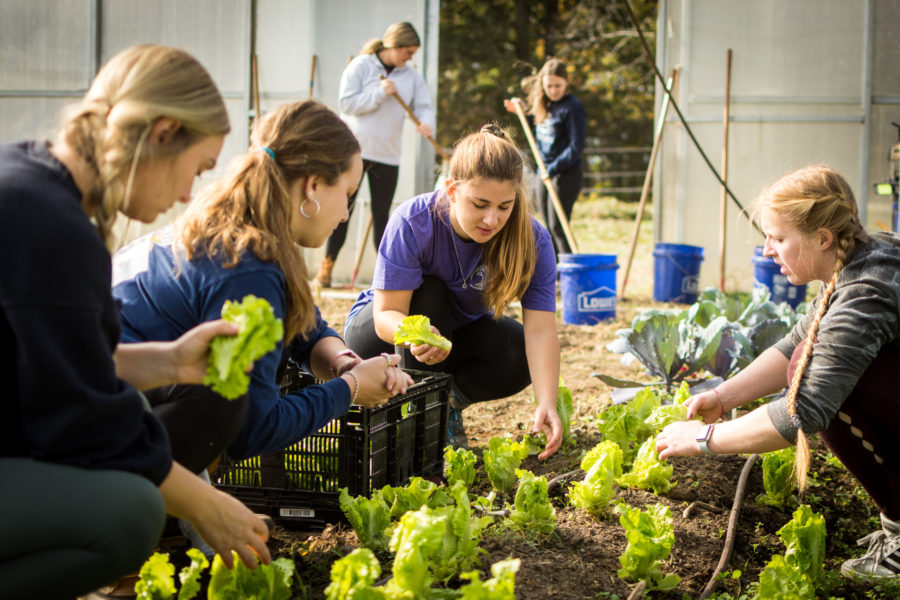 community engagement
We love to grow deep, wide roots in our community, whether it is giving back to local food banks, forming partnerships with local restaurants and farmers, or donating to various charitable organizations.