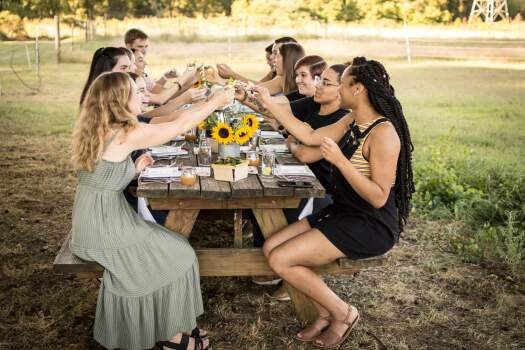 Farm Table Dinners
Each month we be set up a farm table somewhere on campus where our culinary team will be serving a 5 course plated tasting menu for a small group of guests! This exclusive event is a wonderful way for our chefs to show off their culinary talent!
Alamance Restaurant Takeovers
We love to welcome local businesses into our dining halls so that students can experience great food that is right in their backyard. So far we have hosted Press Coffee + Crepes, Steve's Smokehouse, Taaza Indian Bistro, Mediterranean Deli, Bowl & Naan, and NY Bagel and Deli.
Food Truck Events
Certain Wednesdays during the school year we hold food truck events on campus. Different local food trucks visit for a few hours around lunch time, and students can use their meal plans to enjoy some delicious food that is not normally offered on campus! We also co-host a larger food truck event with Elon University SUB called Food Truck Frenzy, where 10-12 local food trucks visit campus and serve lunch accompanied by live music!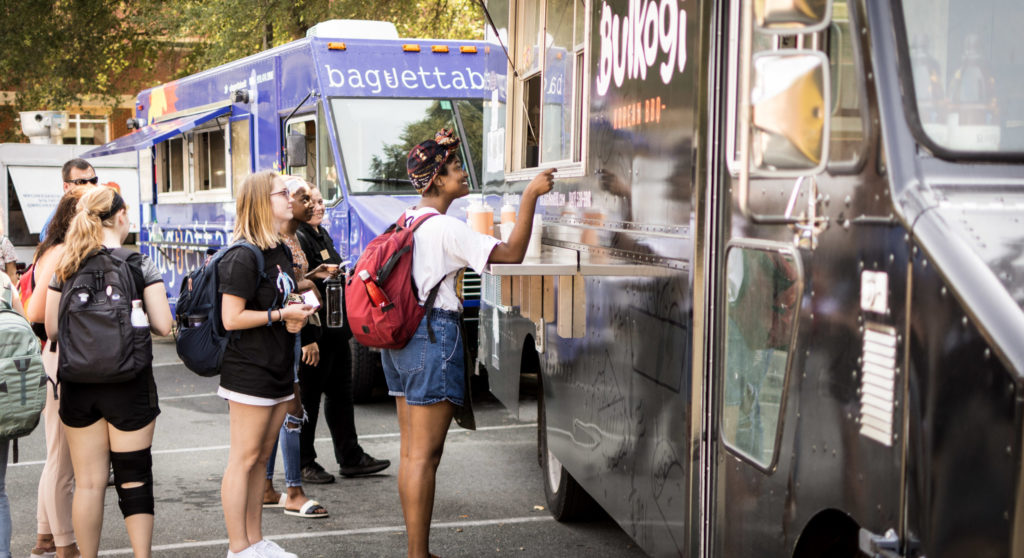 Themed Meals
We love organizing occasional special meals for our students. Recently, we held a Fall Festival at Lakeside Dining Hall, which featured a special menu of Fall favorites, outdoor seating, live music from student performers, and Fall-themed decor. We like to host these themed meals in our dining halls each month!
Chef's Tables
Chef's Tables are a great way for our culinary team to get right in front of our guests. Our chefs will create a special menu centered on a dish that they love, and then they will serve it right to our guests for them to enjoy!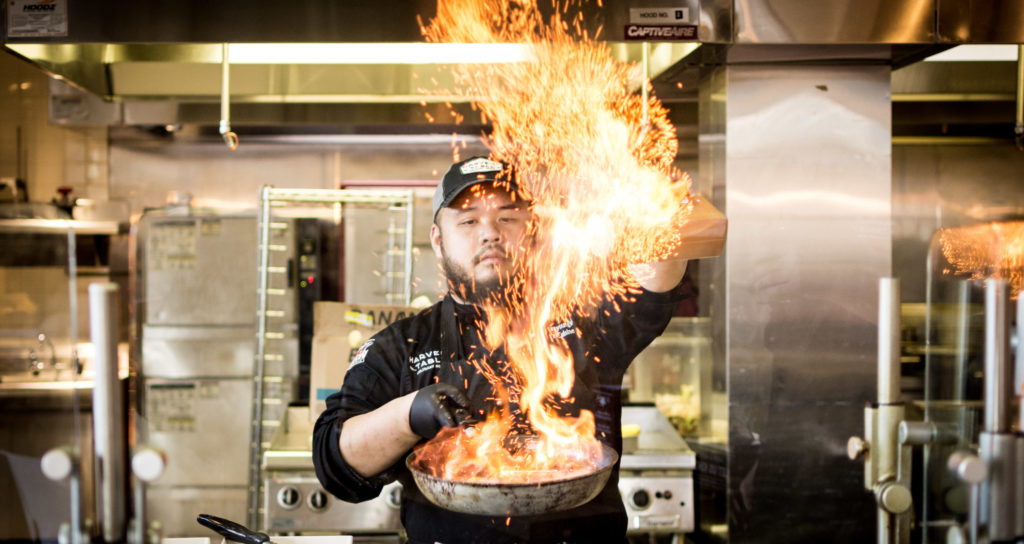 Pop-Ups
We hold frequent impromptu pop-ups around campus as a surprise for students! Our chefs will surprise students outside our dining locations all over campus with a special treat, ranging from matcha lemonade mock-tails to a grilled sweet corn station!
Teaching Kitchens
Held each month, teaching kitchens give students the unique opportunity to interact in a small class setting with our trained chefs. Students are shown live demonstrations of popular dishes, and are encouraged to cook along with our chefs. At the end of each class, students go home with delicious dishes and recipe cards to help recreate them at home!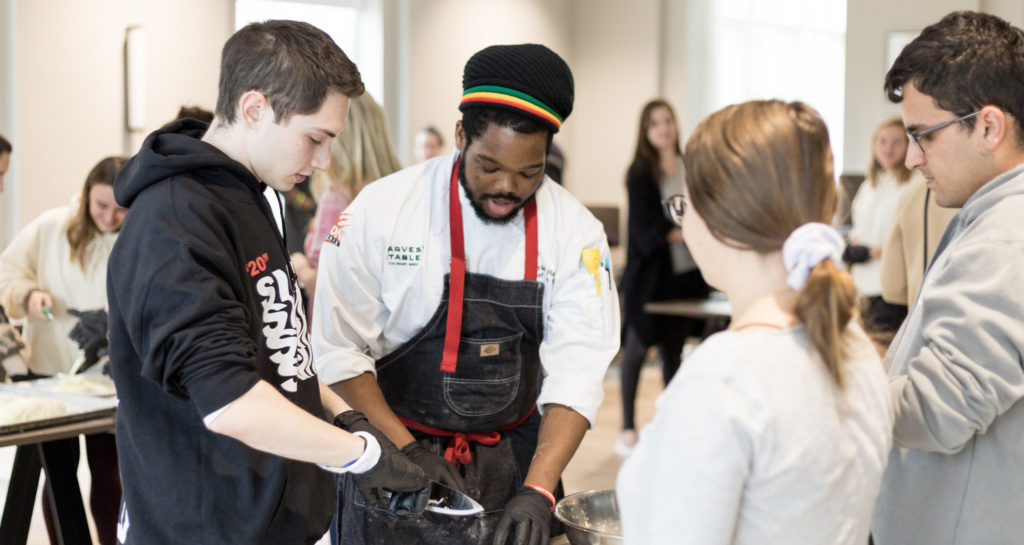 Health and Wellness Events
Our Health and Wellness Manager, Tabeer, holds many events on campus each year. The events are intended both to promote to students the many dietary options that our dining program offers, as well as to educate students about nutrition and healthy eating. Some events include a Vegan and Vegetarian Passport week and a Brain Foods event during exams!
Sustainability Events
Our on-campus Sustainability Coordinator, Caroline, regularly holds events to promote both our sustainability efforts on campus and our partnerships with local farms and vendors. You may see her out and about hosting a local strawberry tasting one day, and Weighing the Waste in one of our dining halls to increase food waste awareness the next!
Tasting Events
We are working with more and more local vendors every year, and we love to share those products with everyone on campus! Look for our local vendors to set up tables around campus to share their products and stories with our community!