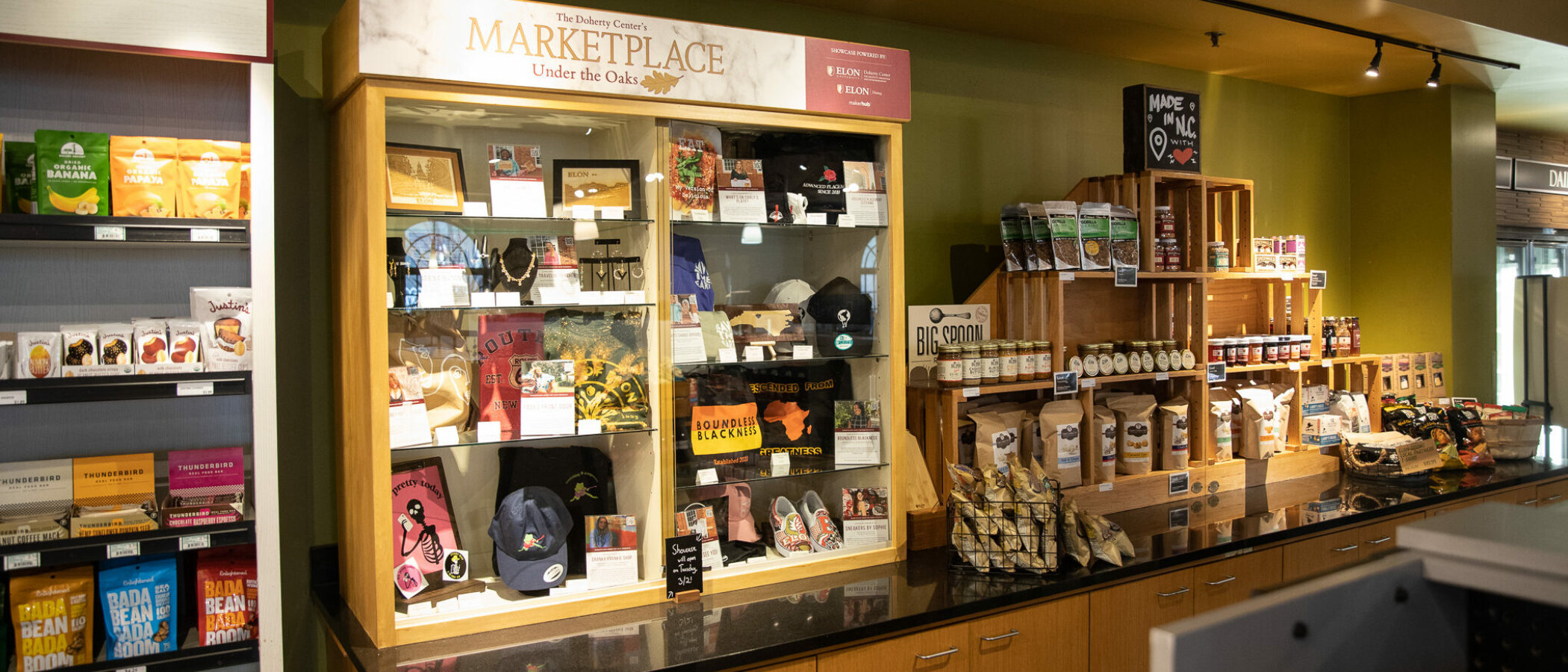 Marketplace Under the Oaks
a showcase of student-led businesses
Marketplace Under the Oaks is a Doherty Center initiative that helps student entrepreneurs unleash their creativity by providing them with the support needed to launch their businesses, and opportunities to sell and advertise their offerings across campus.
the showcase
Visit our display case in Clohan Hall's Fountain Market to view and purchase current offerings, or reach out to our student vendor directly. Want to join the marketplace? Send us an email at oakoriginalsmarketplace@gmail.com, and our team will get in contact with you!
our vendors
Learn more about the inspiring student entrepreneurs that make up Marketplace Under the Oaks! Visit each profile to get to know each vendor, and to find out how you can purchase their products!