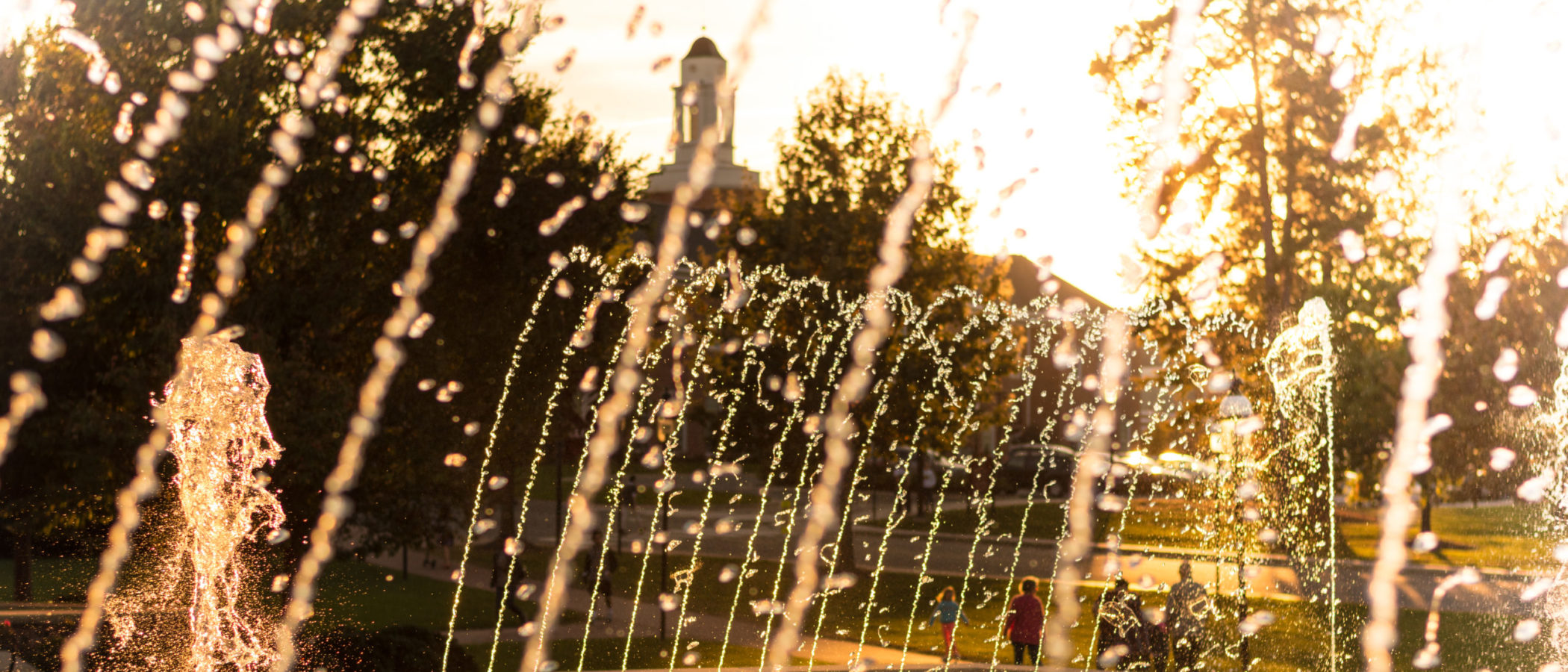 ready to make a difference
Our dining team promises to educate and inspire every guest that comes to our table with a true, mindful, and rooted approach to food. Read about our leadership team below, and say hello when you see us around campus!
Laura Thompson
District Manager
Laura is originally from Pittsburgh, PA, and has been with Elon Dining for a total of nine years. She has a B.S. in Nutrition from Penn State University, and her favorite pastimes are sitting at the beach with her family, hearing her kids laugh, reading a good book and enjoying the sound of the ocean!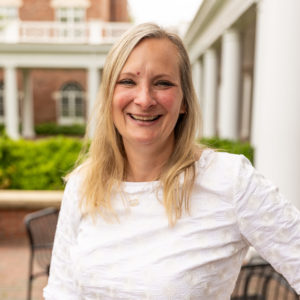 Tisha Davidson
Director of Operations
Tisha is a Elon University alumni, and she worked for Elon Dining from 2001 to 2003 as a Location Manager and 2010 to 2013 as the Catering Director. Elon has held a special place in her heart since her first campus visit when she was 16. When not at work Tisha enjoys spending time with her family - from the horse barn to the baseball field and everywhere in between!
Jonathan Burns
Director of Culinary Development
Jonathan, 19 years a chef, hails from the BBQ capital of Lexington, NC; so his extensive 15 years' experience with NC BBQ should come as no surprise. When he's home, Jonathan enjoys being outside and showing off his vast sneaker collection (especially the Jordans).
Whitney Self
Registered Dietitian
Whitney joined the Elon Dining team in Fall 2021. Whitney has a B.S. in Nutrition from East Carolina University and a Master's in Nutrition from Appalachian State University. Her favorite parts of the job are sampling the delicious foods and interacting with students and dining associates. In her free time, she enjoys attending concerts, traveling, and hiking with her dog.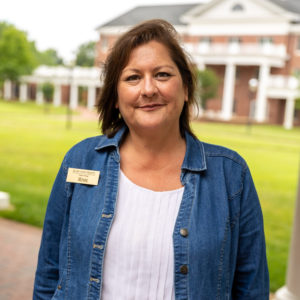 Michelle Campos-Gregori
Director of Associate Support
Michelle is originally from Porterville, CA, and has been working with Elon Dining for 20 years. In her spare time, she loves to knit and to garden!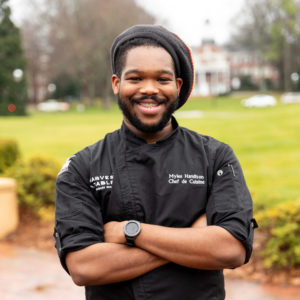 Myles Hamilton
Chef de Cuisine | McEwen
Myles is originally from Norwalk, CT and attended Johnson and Wales University where he received his Bachelors in Culinary Arts and Food Service Management. He enjoys cooking and coming up with new healthy and creative plant based recipes.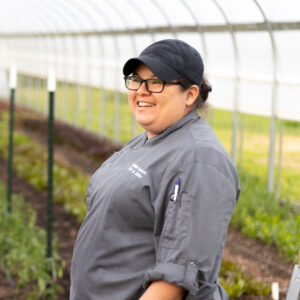 Danielle Patterson
Chef de Cuisine | Lakeside
Danielle became a chef while working under the direction of The Colonel, and has been cheffing ever since. She loves cooking for family, especially her mom, sister, and daughter.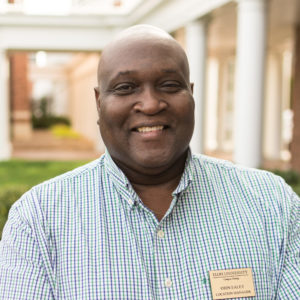 Orin Ealey
Hospitality Services Manager
Orin Ealey is from Whitsett North Carolina. He previously worked in food where his love for the ever-changing world of retail restaurants continues to excite him. Orin loves listening to old school music and being with family. Orin is a Veteran of the United States Marine Corp, and loves being a part of that awesome community. Orin goes by his father's words "Keep it as simple as possible."
York Wilkinson
Catering Manager
Born and raised in Mebane, NC York started with Elon Dining in 2017. York has worked in the food and beverage industry for over 10 years. As a catering manager he enjoys being given the opportunity to interact with Elon's community members every day. In his free time York loves going to the lake with his family and having pizza night at his grandma's!
Brittany Sikes
Guest Experience Manager
Brittany is originally from Beaufort, South Carolina. She graduated from UNCG with a bachelor's in chemistry. She has been in the hospitality industry since she was 15 years old. One of her favorite things is a great cup of coffee while walking on the beach.
Elliot Egerton
Digital Specialist
Elliot is originally from Durham, North Carolina. He has nine years in the graphic design field; highlights include a stint of freelance web design, a year and change managing a local sign shop, and a little over four years designing for a national grocery retailer. Likes to think he knows a little bit about everything. You'll find him kicking back on his screen porch with a cup of strong coffee most evenings, no matter the weather.
Get in touch with our team!