Local Spotlight: Latta's Egg Ranch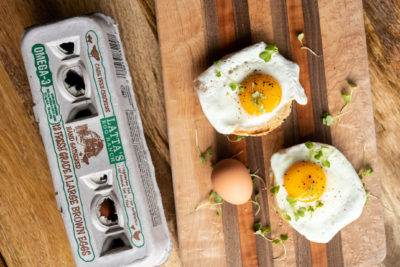 We're so excited to announce that this week we will be starting to source all of our shell eggs on campus locally from Latta's Egg Ranch!
Run by brothers Frank, Mark, and Paul, Latta's Egg Ranch produces cage-free, hand-harvested eggs in nearby Hillsborough, North Carolina, less than 30 miles from Elon University's campus.
Latta's chickens are free to roam through large henhouses, shelters with bedding to keep them safe from the elements and predators. Group housing also allows the hens to freely engage in natural behaviors, like preening, dust bathing, and socializing.
The Latta brothers hand-harvest eggs each morning with their families, grade them by size, and ship them to local markets and restaurants in the Triangle, including Elon Dining!