What's new at Lakeside?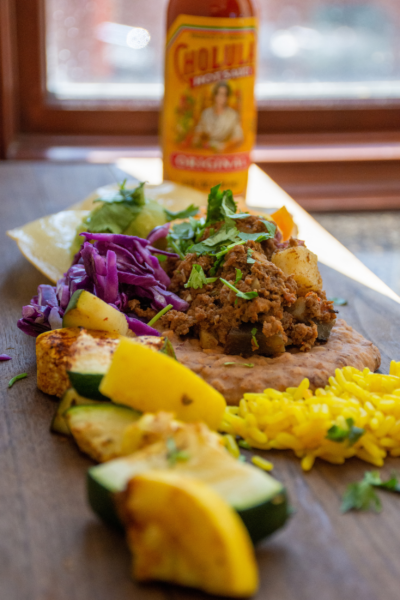 We're excited to roll out our cookbook series at Lakeside this Spring that will highlight cuisines from twenty-two different countries; you won't see the same menu twice!
Culinary Director, Jonathan Burns, shares that one of his goals is to make international dining at Lakeside as authentic as possible. What better place to find authenticity than straight out of a region-specific cookbook by a chef with the experience and knowledge of that region? This allows our team to focus on ingredients that are specialized from each region and incorporate these fine details into a deep menu focus for one week. This series will also aid in developing our chefs, as well as challenging them with new methods, ideas, ingredients…and prevent menu fatigue with non-repetitive menus, which is quite a challenge. The goal of this program is to deliver amazing, authentic food that challenges the pallets of the students, faculty, and chefs and to make the preparation and flavor more culturally accurate. By doing this, we continue to educate our minds and our pallets.
In this business, you often look to true professionals of the craft to make a successful dish. Fortunately, we have a very talented team of diverse individuals to help build this series. Chef Burns knows that this will challenge our chefs and will force these teams to rely on strong communication to present authentic, unfamiliar cuisines. The end goal is to have the most authentic and knowledgeable culinary team in the brand.