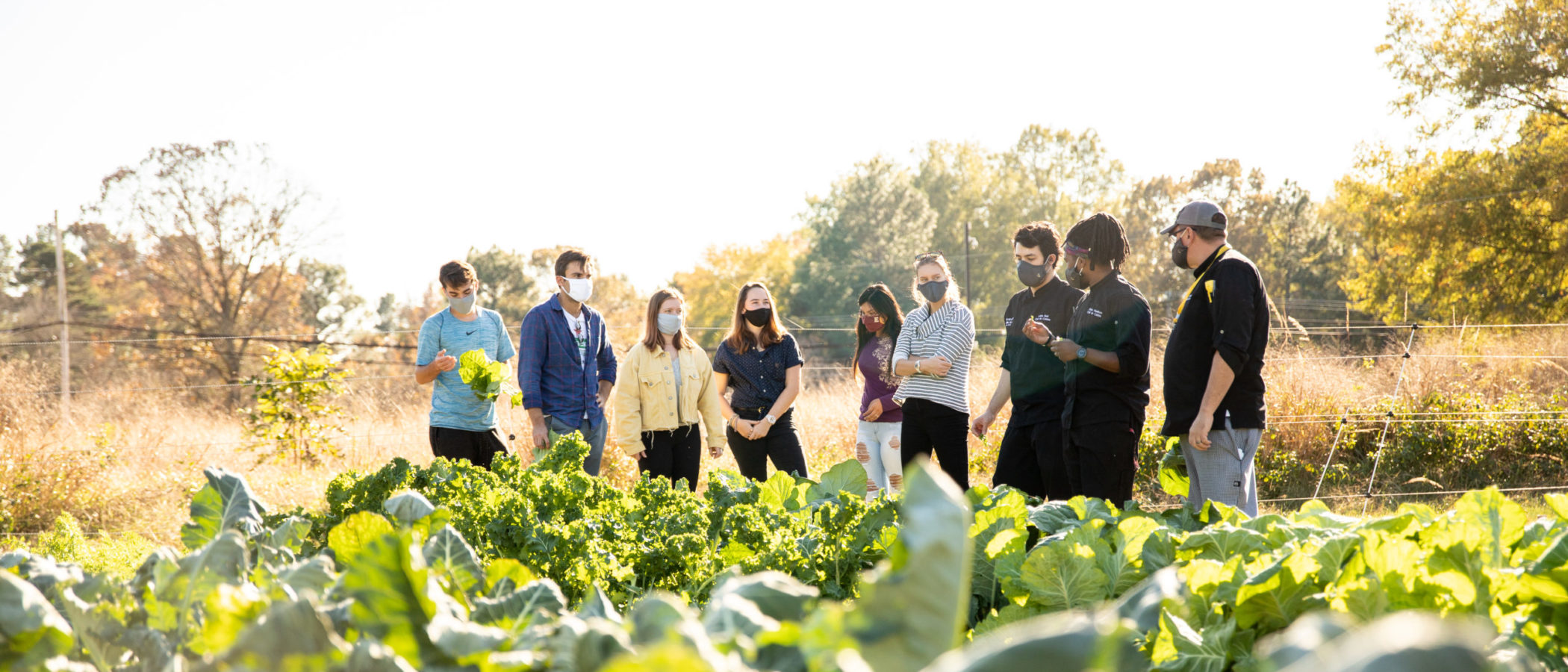 "The Best Job Ever"
The words our our Director of Culinary Development, Chef Jay Vetter, ring true every day. Our team of dedicated food enthusiasts and culinarians come to work each day excited to inspire our guests with authentic, meaningful experiences with food. If you truly love food and get excited about bringing guests together around a great meal, we want you to join Harvest Table Culinary Group at Elon University!
Ready for a different kind of day to day?
Whatever career path you take, we're here with support and expertise every step of the way. We offer many different career paths, so whether you are a chef, a catering director, or a skilled manager of people who happens to love food, we want to hear from you!
Empowering chefs
Our chefs craft their own menus using the best local ingredients. Our chefs love to source, prep, and serve food with integrity. Plus, our culinary team is there to mentor those early in their careers, and help gain valuable experience and culinary certifications.
Calling all food enthusiasts
We expect our food to taste good, but we want it to do more than that. We want to know where it came from. How it's made. Who prepared it. We want it to tell a story.
A passion for local
Food has a story, and central to that story is the impact we make through local relationships, partnerships, and collaborations that we've worked hard to bring to life. Our teams work every day to source more from our local community partners.
Grow with us
Starting your career? Our positions offer a combination of on-the-job training and classroom education for entry-level employees all the way up to supervisory management. This allows us to consistently train and coach new hire talent into future leaders.
Chef de Cuisine
We're looking for a leader in our kitchen! The Chef de Cuisine is responsible for developing and executing culinary solutions to meet guest needs and tastes. You'll oversee and manage our culinary brigade to meet production, presentation, and service excellence standards. You should be an expert in preparing inspired cuisine, and also a great leader!
Sous Chef
Passionate about food? Then we want you to apply for our Sous Chef position! You'll oversee and manage our culinary brigade during meal service, and you'll also oversee our prep team throughout the day. If you are a talented chef looking for a new challenge, please apply!
Guest Service Supervisor
We're looking for a inspiring leader to work with our dining team on campus! In this roll, you'll be responsible for the supervision, training, and management of one of our restaurants on campus. If you love food and love to lead people, we'd love to have you apply!