RISE
POSITIONING THE UNIVERSITY FOR THE FUTURE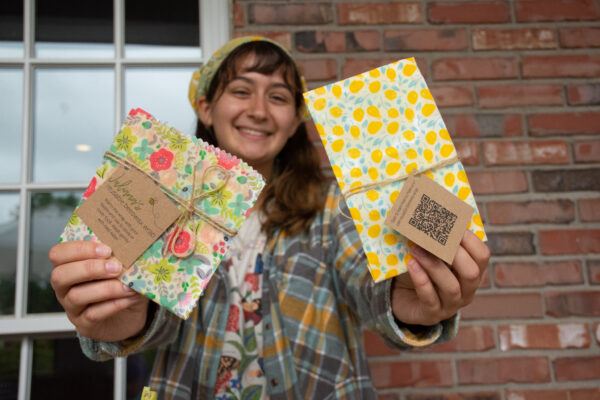 Continued innovation and introduction of climate action meals, in partnership with the Worlds Research Institutes's Coolfood initiative.
Continued cultivation of our Babylon Hydroponic farm and harvest for McEwen Dining Hall.
Seek Green Restaurant Association certification for all residential restaurants on campus; currently certified at McEwen and Clohan and submitting for certification at Lakeside.
Investigate our locations accepting SNAP benefits and achieving TRU Zero Waste certification.
Sponsor the start of a Food Recovery Network on campus.
Revitalize the EU Campus Kitchen program through a partnership with the United Way.
Revamp Elon Law Legal Grounds coffee shop with new merchandising, equipment and product offerings
Showcase farmers and local purveyors at the Farm to Table Dinners
Continue to expand Earth Day Event so students connect with the local partners providing their food
Commit to add 2–3 new local farmer partners per year with an emphasis on BIPOC farmers
Release a Community Impact Report with statistics, success stories, farm and partner bios, waste statistics, June each year
Commit to Earth Day event annually
Partner with the University to revitalize and enhance the Campus Kitchen project
Register all retail restaurants with the Green Restaurant Association
Ensure Green Restaurant Association certification is considered when any new buildings are constructed
Increase percentage of local spend to 63% by 2025
Increase diverse spend to 14% by 2025
Increase percentage of vegan dining options each year. Will set baseline after thorough assessment of current recipes
Develop plan to create tomato sauce, jellies and other shelf stable items with produce from Loy Farm during summer months
Commit to purchasing only electric golf carts from this point on
Coordinate a two-day sustainability conference

Invite local businesses, farmers, students
Keynote speakers
Dine around the table dinner featuring farmers and local chefs